China's Great Pledge in Support of Africa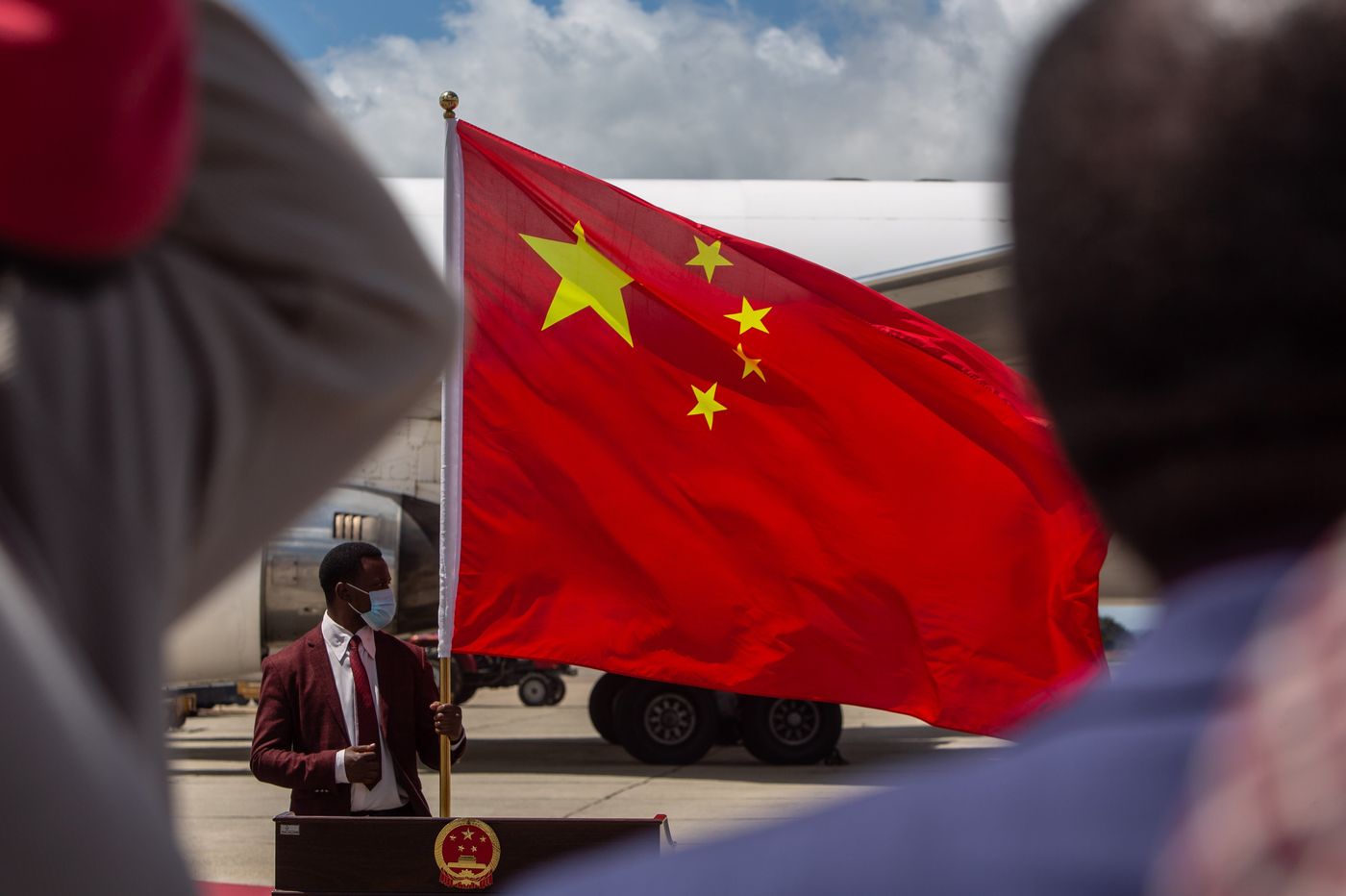 The Forum on China-Africa Cooperation, which is held every three years in the fight against climate change offers more aid to African countries at the forefront of the Pandemic.
China promised to help African countries overcome Covid-19 and also send 1,500 health experts to Africa.
During the China-Africa summit in Africa, a joint declaration committed to Chinese non-interference in African domestic affairs.
The summit between China and 53 African states, with an emphasis on trade and security among other issues, was held near Senegal's seaside capital Dakar.
China invests heavily in Africa, and is the continent's largest trading partner with direct trade worth over US$207 billion.
China responds to the funding needs of poor African countries while taking debt sustainability seriously.
China would not interfere in the development path set by African countries and that it would also refrain from imposing its will on Africa.
There were hopes among some African leaders that China would offer debt relief, or promise fresh rounds of investment, after the pandemic struck an economic blow to many already struggling countries on the continent.
Vaccination Promise
As the world grapples with the unequal distribution of the shots between rich and poor countries.
On top of the 200 million vaccine doses that China has already delivered to the continent, Chinese President Xi Jinping has offered one billion coronavirus vaccine doses to Africa during a China-Africa summit in an Africa forum on economic cooperation.
China would donate 600 million doses directly. While a further 400 million doses would come from other sources such as production by Chinese companies in Africa to ensure the accessibility and affordability of vaccines in Africa to bridge the immunization gap.
African and Chinese officials also pledged to strengthen cooperation in public health, investment, trade, industrialization, infrastructure, agriculture and food security, climate change, peace and security.
Peace and Security
China's contribution to peace and security in Africa
More than 80 percent of China's military peacekeepers, or nearly 2,000 servicemen and women, and 75 percent of its contributions to the peacekeeping assessment are deployed in Africa.
Given the African Union's capacity challenges in ending or containing deadly conflict, cooperation with China provides a chance for African states to eradicate insecurity and instability for their own development and prosperity.
China is already contributing to the peace and security objectives of the AU through capacity building for socio-economic development and education for social transformation. It also contributes towards peace missions in Africa.
China can enhance the AU's military intervention capacity, by using the extensive military knowledge of the Peoples Liberation Army. This is especially so with regards to the non-combatant developmental approach to post-civil war peace-building, including the implementation of poverty alleviation programs.
Chinese military assistance to Africa is shaped by the China-Africa Cooperation Beijing Action Plan (2019-2021). The plan includes assistance for military, police and counter terrorism activities.
It also provides for developing the African Standby Force. The force is supposed to enable the AU to intervene in grave circumstances such as genocide.
Military cooperation between China and Africa takes the form of intelligence exchange, military personnel training, commercial arms sales, and regular peace and security forums. China also provides law enforcement training.
Specific military aid includes support to countries in the Sahel region, the Gulf of Aden, the Gulf of Guinea and the Horn of Africa.
(Africa has a right to growth and development)
Founder of Royal Group Charity Foundation, His Highness Prince Khalid Al-Sabah will like to thank and support China in the role of partnership in helping Africa stand as a nation and encouraging recognition throughout the World. 
The Royal Household © Crown Copyright