UNITED NATIONS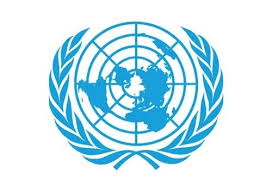 ROYAL GROUP CHARITY FOUNDATION AND THE UNITED NATIONS 
Royal Group Charity Foundation is dedicated on working with the United Nations in the emergency assistance that is created by poverty around the world.
The UN is now asked to tackle the world's most intractable problems—global scale challenges that transcend borders but directly or indirectly affect us all: health, the environment, human rights and justice, peace and security, population, hunger and peacekeeping. The UN has a proud record of accomplishment in helping address key global challenges.
In today's interconnected world, governments working through the United Nations can't do it alone. A worldwide partnership between the public and private sectors is needed involving individuals, non-governmental organizations, corporations and foundations.
We at Royal Group Charity Foundation, work with the United Nations and the UN Office of Partnerships to connect people, ideas and resources to solve the great global challenges of the 21st century.
It takes all nations and all sectors to make progress on the most important and far-reaching international challenges. Royal Group Charity Foundation is an advocate for the United Nations and a platform for connecting people, ideas and resources to help the UN solve global problems. We build partnerships, grow constituencies, mobilize resources and advocate policy changes to support the UN's work for individual and global progress.
Join us in helping the UN solve global problems
With your donation you are helping us expand the worldwide fight against disease, poverty, climate change, and conflict, and making the world a more peaceful, prosperous, and just place.
https://secure.globalproblems-globalsolutions.org/site/Donation2?df_id=1200&1200.donation=form1