SIGNS OF HOPE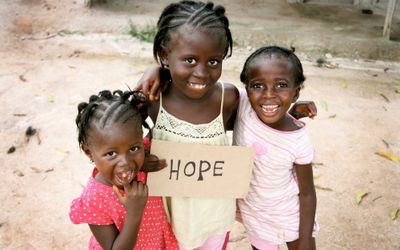 Nearly one month after launching its Ebola Crisis Appeal, Royal Group Charity has now raised $2 million and says there are at last some signs of hope that the outbreak is beginning to be brought under control.
Royal Group Charity Foundation warned against complacency, saying there was still a huge amount of work to be done to contain the spread of the disease and to support those affected, and that further funding was still urgently needed to continue this work. Royal Group Charity Ebola Crisis Appeal was launched on 11th November with broadcast appeals presented by H.H Prince Khalid Al-Sabah.
Although the rate of infection in two of the worst affected countries Liberia and Guinea is no longer increasing nationally, there are still hotspots within those countries where Ebola transmission remains intense.  In Sierra Leone, the rate of new infections remains worryingly high nationally. The majority of new cases are in the West and North of the country, including the capital Freetown.
Both the GCC public and Government have been very generous in their support of the response to the crisis but Global funding is still well short of what is required.  The UN has identified work by all agencies costing $US1.5bn that is required but to date only $US816m has been given.
H.H Prince Khalid Al-Sabah, Founder of Royal Group Charity Foundation, (made the following statement)
"The main credit for beginning to bring this terrible disease under control belongs to the communities in West Africa for the incredible courage and care they have shown. They have changed the way they bury their dead and how they care for their sick, and have also -changed hygiene practices that help prevent the spread. These communities have been supported by our member agencies and their partners as part of a wider international effort. "It is incredibly important that we do not relent until Ebola is under control in all areas still affected.  This will mean taking a flexible approach to ensure our response focuses on areas currently experiencing high rates of transmission but also areas where transmission may yet flair up."
Over 5,000 people have been killed by the virus and more than 13,000 have been infected. However, experts say the real figures could be far higher due to under-reporting.  Since the beginning of the outbreak Royal Group Charity Foundation and its partners have helped over 400 thousand people across the region, the majority of whom have received information to help them to stay safe and stop the spread of the disease.  This work has in part been funded by Royal Group and its exclusive royal members.